COMMERCIAL WORK BOAT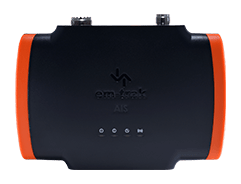 THE BEST AIS TRANSCEIVER
FOR YOU
Performance
Reliability
Connectivity
Installation
WHY WE RECOMMEND THE B951 FOR COMMERCIAL WORK BOATS
Operating around busy ports, harbours and waterways makes an AIS transceiver an essential tool for all work boats, enhancing safety and operational efficiency. The B951 has been designed precisely for this type of application and is the perfect choice for any commercial work boat – providing excellent value without compromising on functionality or performance.
The B951 can be easily installed and connects to any chart display to instantly stream all available AIS information. Small and durable, this trusted transceiver processes all AIS transmissions in real-time, with increased range and transmission priority from its powerful 5W power-rating so you always have the complete picture and the time to respond, even in the busiest waters.
Simple, cost effective, powerful and reliable – an easy choice.
YOUR 4 STEP INSTALLATION GUIDE
Step 1
Step 2
Step 3
Step 4