COMMERCIAL FISHING OVER 15M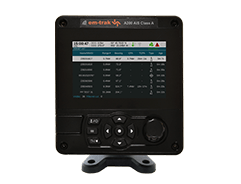 THE BEST AIS TRANSCEIVER
FOR YOU
Performance
Reliability
Connectivity
Installation
WHY WE RECOMMEND THE A200 FOR COMMERCIAL FISHING
The A200 Class A AIS transceiver meets all AIS fisheries related regulations globally and is therefore the perfect choice for larger commercial fishing boats looking for a reliable and cost-effective solution.
Engineered for even the harshest marine environments, the A200 has undergone extensive testing to ensure it is waterproof and unaffected by extreme temperatures, shock and vibration – so you don't need to worry about reliability issues impacting performance or longevity.
The A200 is easy to install and will seamlessly connect to your ECDIS and other bridge systems. The A200 also delivers comprehensive AIS functionality, such as alerts, target filters, vessel information lists, real time weather and more.
With its integrated colour display and functionality that supports MOB and AIS buoy trackers, the A200 plays an important role in tracking, collision avoidance and CPA when vessels are in busy port areas. The combination of advanced performance, trusted reliability and competitive price make the A200 the best value AIS Class A in the market by far.
YOUR 4 STEP INSTALLATION GUIDE
Step 1
Step 2
Step 3
Step 4