COMMERCIAL FISHING UNDER 15M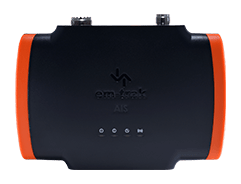 THE BEST AIS TRANSCEIVER
FOR YOU
Performance
Reliability
Connectivity
Installation
WHY WE RECOMMEND THE B951 FOR COMMERCIAL FISHING
The B951 is perfect for small and medium size fishing boats who want to ensure that have AIS onboard.
Small, with low power consumption, but enhance power priority transmissions to ensure you are seen by any vessel in all conditions, the B951 will also connect to all your navigation displays and stream high quality real time AIS information to them.
With integrated GPS antenna, you only need a simple VHF antenna and so installation is quick and easy.
This is all achieved within a single transceiver that is ruggedized and impervious to the effects of damp, temperature, water, shock and vibration providing many years of reliable operation.
Cost effective, high performance AIS that will last for years.
YOUR 4 STEP INSTALLATION GUIDE
Step 1
Step 2
Step 3
Step 4