TENDER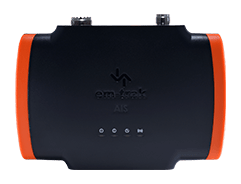 THE BEST AIS TRANSCEIVER
FOR YOU
Performance
Reliability
Connectivity
Installation
WHY WE RECOMMEND THE B951 FOR TENDERS
The B951 AIS Class B transceiver is the perfect for tenders and small centre console boats.
The easy-fit bracket enables quick installation inside a convenient storage or utility area without the use of screws.
Inside the B951 is a high performance internal GPS antenna which means that it will GPS lock through the fibre glass and an external GPS antenna is not required and so only a single AIS/VHF whip antenna needs to be connected.
Using the B951 will mean your position is transmitted to other vessels nearby and as the B951 is a 5W SOTDMA high transmit power and priority Class B this means you will be seen at greater range and frequency than standard Class B  – which in heavy weather or an emergency could be critical!
All of this within a small transceiver which is ruggedized and impervious to the effects of damp, temperature, water, shock and vibration.
YOUR 4 STEP INSTALLATION GUIDE
Step 1
Step 2
Step 3
Step 4