JET SKI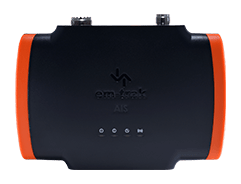 THE BEST AIS TRANSCEIVER
FOR YOU
Performance
Reliability
Connectivity
Installation
WHY WE RECOMMEND THE B952 FOR JET SKIS
The B952 AIS Class B Transceiver is the perfect choice for jet skis, increasing fun and safety.  Its enhanced transmit power and priority (5W SOTDMA) ensures maximum range in all conditions.
The easy-fit bracket enables quick installation inside a convenient storage or utility area without the use of screws. Inside the B922 is a high-performance internal GPS antenna which means that it will GPS lock through the fibreglass and an external GPS antenna is not required and so only a single AIS/VHF whip antenna needs to be connected.
With dual WiFi and Bluetooth the B952 will connect to your cell phone and provide AIS information to whatever navigation application you are running – all are compatible. As well as transmit its own position to other vessels – which in heavy weather or an emergency could be critical!
All of this within a small transceiver which is ruggedized and impervious to the effects of damp, temperature, water, shock and vibration.
YOUR 4 STEP INSTALLATION GUIDE
Step 1
Step 2
Step 3
Step 4