HIGH PERFORMANCE
B200 Class B5W/SO
The em-trak B200 is a high transmit power (5W) priority AIS Class B transceiver specifically designed for serious ocean sailors, offering enhanced safety through maximum range and transmission priority.

The high powered, advanced AIS engine provides reliability you can depend on and the very best AIS performance in its class. Completely water and weatherproof (IPx6 & IPx7 certified), and ruggedized to withstand shock and vibration, the B200 has been extensively tested in the most extreme marine environments and will provide years of maintenance free operation. The dual NMEA2000 & 0183, coupled with serial ports, USB, WiFi, and Bluetooth also make connecting to all your tablets, PC's, display and navigation devices easy and simple.

Peace of mind is further enhanced with an internal battery that ensures continuous operation for up 120 hours in the event of total power loss. The B200 also supports silent mode, where transmissions are switched off, but receiving continues, and can be enabled through the integrated switch.
£1,290
Global next day shipping
Features

Certified AIS Class B – 5W SOTDMA
Ruggedized and impervious to extreme environments – water (IPx6, IPx7), damp, shock, vibration, temperatures
High Performance latest generation GPS
Internal battery back-up for up to 120hrs operation – charge is automatically maintained by primary vessel power and automatically switches to battery if lost
WiFi & Bluetooth wireless connectivity

NMEA0183 & NMEA2000
Low power consumption
Anti-tamper protection
Enhanced RF screening to protect against electromagnetic interference
Built-in power surge protection

Technical Specification

PHYSICAL AND ENVIRONMENTAL SPECIFICATION
Size (w x h x d) – 170 x 140 x 69mm
Weight – 695g
Operating temperature – -25°C to +55°C
Storage temperature – -25°C to +70°C
Ingress protection – IPx6 and IPx7

ELECTRICAL SPECIFICATION
Supply voltage – 12V or 24V DC
Supply voltage range – 9.6V – 31.2V DC
Average current (at 12V) – 240mA (1.6A when battery charging)
Peak current – 3.85A
Average power consumption (at 12V) – 2.9W (19.2W when battery charging)
Galvanic isolation – NMEA 0183 inputs only, NMEA 2000, VHF antenna port
Battery Capacity – 4600mAh
Battery Type – 3.7V Li-Ion rechargeable
Battery life  (default operating conditions) – 48 hours

CONNECTORS
VHF antenna – SO-239
GNSS – TNC
Power – 2 way circular multipole
NMEA 0183/silent mode – 12 way circular multipole
NMEA 2000 – 5 way Micro-C connector
USB – USB Micro-B

DATA INTERFACES
NMEA 0183 – 2 x bi-directional ports
NMEA 2000 – NMEA 2000 Ed 3.101, LEN=1
USB – PC virtual com port for NMEA 0183 data
Wi-Fi – IEEE 802.11 (a/b/g), client and access point mode supported (2 connections in access point mode)
Bluetooth – BT Classic 4.0, 7 concurrent connections

STANDARDS COMPLIANCE
AIS standards – IEC 62287-2 Ed. 2.  ITU-R M.1371.5
Product safety standards – EN60950-1 2006 +A11:2009 +A1:2010 +A12:2011 +A2:2013 EN62311:2008
Environmental standards – IEC 60945 Ed. 4
Serial data interface standards – IEC 61162-1 Ed 5.0.  IEC 61162-2 Ed 1.0
NMEA 2000 – NMEA 2000 Ed 3.101
GNSS performance standards – IEC 61108-1 Ed 2.0. IEC 61108-02 Ed 1.0

GNSS
Systems supported – GPS, GLONASS, BeiDou, Galileo
(two of any combination, three including GPS, Galileo)
Channels – 72
Internal/external antenna – External only
Time to first fix from cold start – 26s

VHF TRANSCEIVER
VDL access scheme – SOTDMA
Operating frequency – 156.025MHz – 162.025MHz
Channel bandwidth – 25kHz
Receivers/transmitters – 2 x receivers, 1 x transmitter
AIS receiver sensitivity (20% PER) – -111dBm
AIS transmitter power – 5W (+37dBm)

USER INTERFACE
Buttons – Integrated silent mode
Indicators – Power, transmit timeout, error, silent mode

GNSS antenna
Size – 85 x 70mm
Weight – 470g
Ingress Protection – IPx6 and IPx7
Mounting – 1 inch 14 TPI pole mount required
GNSS systems supported – GPS, GLONASS, Galileo, BeiDou

In The Box

1 x AIS Transceiver
1 x GPS antenna
1 x Power Cable (2m)
1 x USB Cable
1 x Anti-Tamper Bracket
2 x Anti-Tamper Locking Plates
1 x Fixing Pack
1 x Mounting Template

Global Support & Warranty Service

With em-trak you can buy with confidence. If you are unhappy with your new product for any reason, within two days of receipt and subject to the product and packaging being complete and undamaged, you may return it to us for a full refund.

We are sorry, but we cannot accept the return of any product if you have not advised us in writing within 48 hours of receiving your em-trak product, or if it has been used and or damaged or if any of the package is incomplete. All em-trak products benefit from our three year global warranty.

In the unlikely event of a problem, please contact our Customer Support department (24/7) at support@em-trak.com and one of our experts will work with you to instantly resolve your issue or arrange the repair or replacement of your em-trak product. The warranty is invalidated if the product has been incorrectly used, damaged or tampered.
Accessories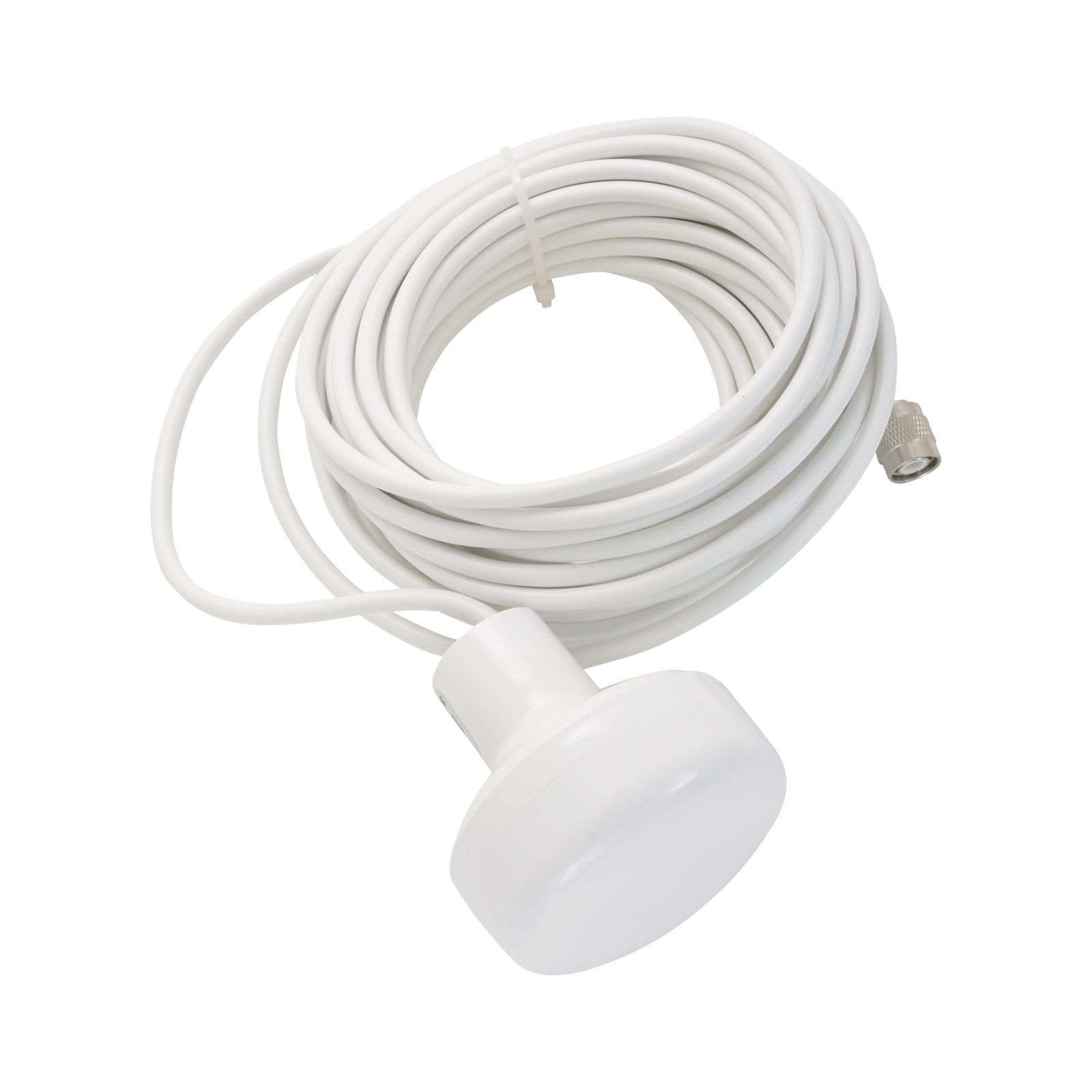 GPS100 Accessory
GPS Antenna suitable for use with all em-trak Class A & B transceivers
£69
Global next day shipping