SUPER YACHTS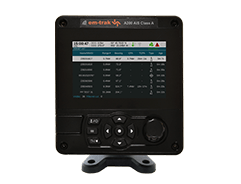 THE BEST AIS TRANSCEIVER
FOR YOU
Performance
Reliability
Connectivity
Installation
WHY WE RECOMMEND THE A200 FOR SUPER YACHTS
The A200 AIS Class A is a fully SOLAS certified AIS Class A transceiver which delivers optimal AIS performance and full regulatory compliance globally.
Small, ruggedized and entirely waterproof the A200 will connect seamlessly to your existing chart displays as well as wirelessly using its built in WiFi to tablets and smart phones.
Its colour display is easy to read and use and provides useful specialist AIS functionality.
Proven and dependable, the A200 is the choice of professional mariners and emergency responders worldwide.
YOUR 4 STEP INSTALLATION GUIDE
Step 1
Step 2
Step 3
Step 4